The Hmm partners with cultural institutions, schools and universities, media organisations, and technology companies to deliver expert advice and provide reflection on contemporary internet culture and its far reaching societal implications. We offer lectures and workshops, curatorial consultations, expert advice, editorial content, and commissioned events.
Clients

What can do for you?
Presenting The Hmm's Top Ten Internet Insights
Do you want to better understand internet culture? With The Hmm we've spent the last five years reflecting on this overwhelming place and discovering the impact of our clicks. During this keynote presentation, we'll give 10 key insights on current developments, trends, and topics on the internet that you need to know.
A customised The Hmm event
With our cultural events, we have now offered a stage to more than 250 researchers, thinkers, artists, designers, and fans of the internet. Topics range from privacy and the power of Big Tech companies, to the fascinating habits of influencers and weird online niches. We can mobilise our wide and diverse network to curate and develop a tailor-made event for your organisation.
Do you have another request related to internet cultures? Please get in touch. We're always open to new and exciting collaborations.
Our work
Nederlands Film Festival, Utrecht, 2019
For the professional program of the Nederlands Film Festival we curated and produced a Hmm program customised to the specific context and theme of the festival. We invited 10 speakers that were working, making, and thinking at the intersections of film-making and the internet—from a scientist researching the YouTube algorithm to one of the largest ASMR-YouTubers in the Netherlands.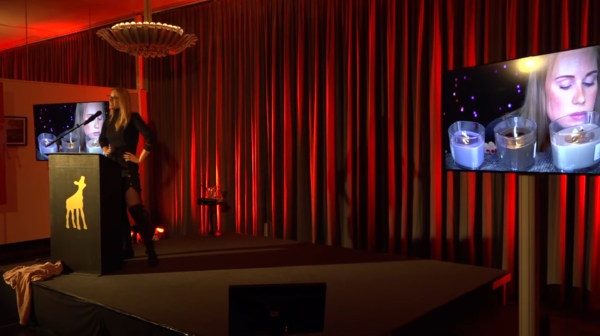 VondelCS, Amsterdam, 2019
For Museum Night Amsterdam in the VondelCS, we developed the very first face filter exhibition in the Netherlands. The thousands of visitors who came by for the evening discovered a carefully selected selection of experimental and must-see face filters that they were able to interact and play with.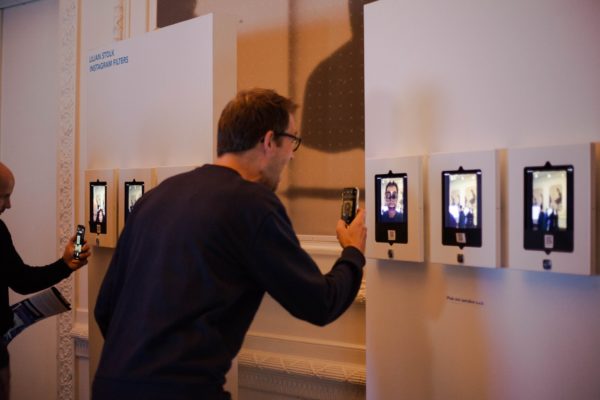 Beeld en Geluid, Hilversum, 2019
During Dutch Media Week at Beeld en Geluid, an institute for media culture, we developed a customised Hmm event that reflected the work and research interests of the institution. We invited 10 speakers that were exploring the world of archiving, the internet, and digital culture—from a game collector to a graphic designer exploring 'The Break-up Business' on YouTube.
Koninklijke Academie voor Beeldende Kunsten, Den Haag, 2019
We were invited as external advisors to give critique and offer feedback at the interim presentations of third year Graphic Design students in the Interactive Media Design course. In addition we also gave short presentations about our work and the research interests of The Hmm.
Creative Industry Fund, Rotterdam, 2018
The Creative Industry Fund invited us to develop a program around the conclusion of their Talent Development Grant that was received by 24 makers. It resulted in the public event Growing Pains, taking place during Dutch Design Week, for which we invited 10 established artists and designers to give an inspiring 5-minute talk to the 24 makers, as well as other visitors.